After perusing back to our About Us section the other day, we noticed how out of date/dated some of the answers were. So we thought we would do a 'take two' and answer some of the interview questions we intend on asking people this year.
Let's start with the basics, you knew us as Him and Her when we last did this, but what are our names and what do we look like? 
Well…
What did you want to be as a kid?
Ash
Professional Golfer until that dream was thwarted by a teacher of mine. 
 Bob
Actor, Mermaid or Vampire? Still Haven't changed much..
Where are you from?
Ash
I'm from London – Literally born and bred within the sound of the Bow Bells.
Bob
I'm the other side of the world, Australia is where I was born, then moved to Phoenix then onto London.
How do you identify (sexually)
Ash 
I always liked the term Metrosexual so I'll stick with that, however we did do a online quiz where I got sexually androgynous, Which I was cool with. 
Bob
Most of my life I identified as Bisexual/Pansexual but now I guess Queer or Homoflexible – This means though I can be attracted to anyone I am mostly interested in those of the same sex.
Favo(u)rite Word at the moment and why?
Ash 
floccinaucinihilipilification!
Bob
I'm not sure Kumquats is my usual or maybe Bubbles?
Least Favorite Word and why?
Ash 
'Que Sera Sera' – Not necessarily a word but I hate that saying! 
Bob
Panties (YUCK!) or Titties anything that kiddifies a normal word
What's your Idea of happiness?
Ash
A group of friends sitting around laughing, joking and being comfortable.
Bob
Being cuddled by hundreds of animals and spending time with animals. Living a free, peaceful life where I can feel like I am helping nature and not leaving hatred or damage behind me. Also finding my purpose in life and a career I love.
What do you fear?
Ash
Being stuck where I am and never getting out of my current predicaments ever or being alone.
Bob
Never finding that purpose in life and always wanting but never getting anywhere and living this same existence everyday and never getting out of depression, ever. Also having the stalker person who has been harassing us for 11 years to still be here.
What do you hate about yourself and would like to change?
 Physically? 
Ash
Everything! I don't think I have anything worth saving!
Bob
My body. Though I have parts I love for the most part due to stress I break-out like crazy and have ended up gaining unintended weight. I am slowly changing that by working out and getting stronger but it would be nice to not have to do that.
Mentally?
Ash
The lack of get up and go, to just be able to do something without over analysing it, worrying or fearing the consequences. 
Bob
My depression, I plan things out and get all revved up about it but because of my Bipolar my low normally kicks in I get disheartened and I get self destructive. 
What do you love about yourself?     
 Physically?
Ash 
I like my back, I mean I have never seen it so it's got to be great!
Bob 
My strength! I am pretty strong and getting stronger everyday! Oh also my Boobs!
Mentally?
Ash
My creativeness, I draw, Paint, digitally draw, write, blog, photograph etc
Bob 
My open mindedness and creativity. I have often been told that I'm a good person to talk to as I never seem to judge and for the most part that is true! Unless you are going to harm someone or something I tend to keep an open mind.
Favorite and Least Favorite Swear word and why?
Ash 
Favourite – Bollox
Least – The C word, I hate it! Turns my stomach over. 
Bob
Favorite – I love the word Fuck and even Cunt 
Least – Used as a swear word I guess Pussy or Faggot because neither of those things are bad.
What do you hate in others? 
Ash
Stupidity and the inability to get a message.
Bob
Closed mindedness and hatred. The world is so full of dismissive people who are so quick to judge someone for being different and are so full of hate. It just seems to be getting worse 😦
Most hated sound? 
Ash
Babies Crying.
Bob 
An animal in pain or real full on heartbreak.
What trait do you admire in others?
Ash 
The ability to get up and go without worrying about the consequences.
Bob
Fearlessness – I wish I could be more fearless in more things. Some people just take my breath away.
Who is your hero? 
 Living?
Ash
Richard Branson, one of the wealthiest men in the world, never wears a tie, he is always the first to go and do something. If he comes up with an idea he will try it first!  
Bob
This is a really hard question and I couldn't possibly narrow it down anymore than this, so I guess it's cheating but can I say a mixture of these people. Go look them up, It's impossible to not feel inspired.
 Dead?
Ash 
David Bowie, A London boy that wasn't afraid to be himself, weird and wonderful. As I went to the same school as him, he was on my radar and then he just fascinated me.
Also my Mum, She always encouraged me to follow my creative side and she would try and push me in the right direction but always brag to people about me which was always nice.
Bob
Heath Ledger He will always have a special part of me – he was such a role model for me.
Also my Nonna, she was so kind and strong in character that I hope I have inherited some of that.
What do you wish you were brave enough to do?
Ash
Get up and leave throw caution to the wind!
Bob
Take a risk and go travelling or commit to a career.
Favourite and Least Favourite smell?   
Ash
Favourite – Pine Trees
Least – Ammonia 
Bob
Favorite – Wet dog 
Least – The sickly sweet crepe smell in Oxford Street.
Favourite food? 
Ash
A really nice Chicken Pie (but it has to be done perfectly) 
Bob
Vegetarian Enchiladas with Guacamole
Weirdest Food Combo?
Ash
Cheesy beans on toast with couscous or cheese on toast with jam.
Bob
Hummus, Dill pickle, Sage and Onion Stuffing, Piccalilli, Pickled Onion and Pickled Cabbage.
Alcoholic beverage of choice?
Ash
Beer for me is a chocolate Porter or stout. (I recommend Sugar Rush or Stay Puffed)  Non Beer is Southern Comfort and Lemonade 
Bob
Literally anything sour. I'll go for a sour beer anyday (I recommend Pomecello) Otherwise sour cocktails especially anything to do with passion fruit. If all of that fails Southern Comfort with Lemon or Whisky Sour.
 Of the past year – What we perused (not when it came out).
Favourite Books?
Ash
Bob
TV Shows?
Ash
Stargate Universe (2009), Travelers (2016), Expanse (2015), Halt & and Catch Fire (2014) The Orville (2017), The Man in the High Castle (2016), Tabletop Time (YouTube)(2015).
Shared
The Magicians (2015), The Bold Type (2017), 13 Reasons Why (2017), Westworld (2016) Stranger Things (2016), The Handmaid's Tale (2017)
Bob
The 100 (2014), The Gifted (2017), Runaways (2017) Orange is the new Black (2013) Satisfaction (2015) Riverdale (2016) Saturday Night Live (1975)
Movies?
Ash
Shared
Bob
 Music?
Ash
Bob
What do you spend most of your time thinking about?
Ash
The next creative endeavour. 
Bob
What the hell I am going to do with my life , Animals or coffee.
What is the first thing you think of when you wake up without an alarm?
Ash
Why am I so tired! Then my thoughts move on to the current creative project.
Bob
I should not have stayed up so late last night! I need Coffee!
What's the last thing you think about before you go to sleep?
Ash
What the hell is my dog doing?
Bob
Why is it 4am again! 
What era would you like to have been born in to?
Ash
I can never pick just one! I would like to have been born a thousand years into the future but given the past probably medieval 12th or 13th Century.
Bob 
A world before Humans destroyed everything with greed and pollution.
First Celebrity Crush?
Ash
Kylie Minogue – I was a full on Metalhead with a full on crush with a Pop Princess, I stood up for that crush and still will! 
Bob
It was a pretty close call.
Spike was my first male crush, I used to have this very poster up in my room.
Then my first female was Lucy Lawless but as Zena, I went through a big obsession with that.

Do you believe in ghosts/faeries/magic etc?
Ash
I do! I do!
Bob
I do believe in fairies! anything magical or mythical.
Are you religious? If so what and why?
Ash
Raised Catholic but I am Agnostic, if I end up at the pearly gates then I will hold my hands up and say I was wrong.
Bob
Spiritual yes, I believe in nature, reincarnation and that sort of thing. 
Not religious though, I think the bible is a work of fiction and I don't believe in god but if there was such a thing it would be gods plural not one all mighty.
Do you believe in karma? Or fate?
Ash I don't believe in Karma but if it does exist it really has it in for us. I do believe in Fate though even though I would rather be an existentialist. 
Bob
Karma belongs with Amy! All that aside, Yes and Yes although I'm not sure what I did wrong in a previous life.
As far as fate goes, wholeheartedly! There have been so many things in life that I pin down to fate.
Do you believe in reincarnation and if so what would you want to come back as?
Ash
Yes in a way I guess, I can see where it is coming from. I would hope to come back as a bloody great big bird or a human in the future. 
Bob
Yes.  I hope to come back as a dolphin, shark or wolf.
What do you love/hate most about the world?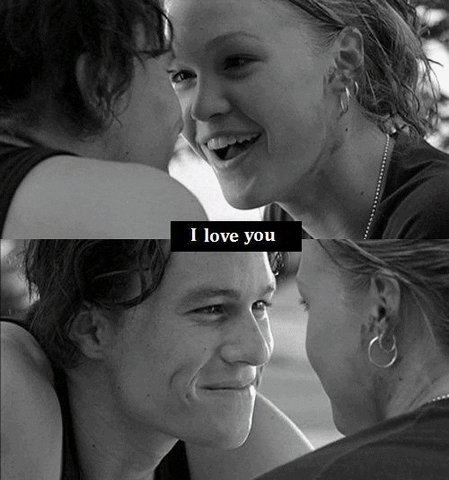 Ash
What I hate – Haters and Idiots, People that don't follow through.
What I love – Creativity and the sheer ability for individuals to make things!
Bob
What I love – Nature in all its beauty! Animals and Kindness.
Hate – Parts (not all) of Humanity, Greed, Vanity, Prejudice. 
What does home mean to you (and where is it?)
Ash
Home is somewhere away from it all, somewhere to not worry and be comfortable. I haven't found that place yet though. 
Bob 
Home to me is literally where the heart is and I think mine has yet to be found. The closest I have ever come is in Phoenix.
Style icon?  Male and Female.
Ash
Male – Caleb McLaughlin – For someone so young his outfits are just wow! Every time he stands out on red carpets.  
Female – Chelsea Kane – Never tire of Chelsea, everytime she goes anywhere she has effortless style.
Bob 
For Female – Ruby Rose, she has effortless style and often wears incredibly unique things.
For Male – Luke Arnold – I wracked my brain for this one but he's the only male who can wear the boho/gypsy style and then a suit and look good that I could think of.
What are your hobbies?
Ash
Writing, Climbing, Painting, Drawing, Watching Shad, Youtube, Sewing, Cogent Role play, Digital Art.
Bob
Rock climbing, Writing, Reading, Painting, Looking after animals, Meeting new animals, Weight Lifting, Yoga, Herbal medicine, natural healing and trying to learn new things.
What sports are you involved in or interested in?
Ash
Climbing, I have always climbed and it is the only sport I have been wholeheartedly in Love with. But I cycle, Swim, I used to play Golf, Tennis, Archery, I even did Kendo for a bit, I'll try most sports really
Bob
I will try any sport at least once but at the moment Rock climbing, Weight lifting, Yoga, Swimming and Cycling. Hopefully soon I can go back to kickboxing, archery and try Jiu Jitsu.
If you could go anywhere in the world to live or visit where?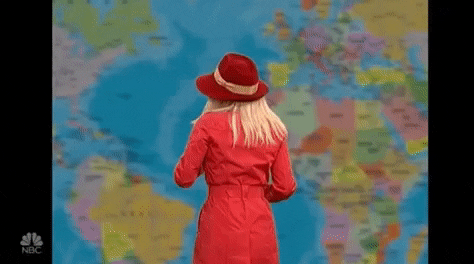 Ash
To live – Norway, South Africa, India, Japan, Kawaii.
To Visit – Everywhere and Anywhere.
Bob
To live – Canada, Australia, Hawaii, New Zealand.
To visit – Peru, Brazil, South Africa, Caribbean, Israel, Spain, Mexico, Cuba. To be honest if you give me a ticket I will probably go to that place and love to explore the culture, the sights.    
Who do you dislike in the media? Why?
Ash
Apart from Trump you mean? Towie people and Geordie Shore, basically reality TV people.
Bob
Donald Trump, Theresa May literally almost everyone in the media nowadays everyone is so self obsessed and vain. People like the Kardashians  I mean lets just say the right people aren't getting the media attention they deserve.
What does sex/sexuality mean to you?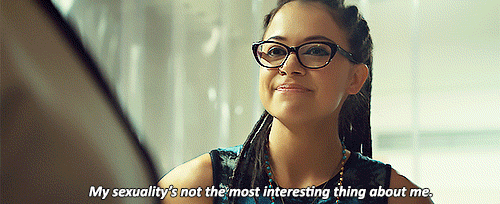 Ash
I find this a really hard question to answer. It has never been a thing for me, I am what I am and that's kind of all. Everyone thought I was gay when I was younger, But when they realized I wasn't that was kinda it.
Bob 
Sex and Sexuality is something that for a long time has been something to be ashamed of but I think over the last couple of years the stigma is slowly lifting. More people are talking about sex, are having genuine conversations with each other which is so refreshing! When I was at school we did Sex Ed, we learnt nothing about sex in the practical sense we only really learnt about abstinence. If we did talk about sex it was only ever Hetero which was the average put a condom on this banana. We were never taught about other types of prophylactics or how to keep safe or even what options were open to you (especially as girls) We were taught about the Penis but not really about the Vagina. I wish sex wasn't so taboo, that all types of sex would be educated or talked about especially all kinds of partners (Gay, Lesbian, Trans.) Literally everything in between, maybe if it was taught it wouldn't be a point for people to pick on. Sexuality should be fluid, it should be an extension of yourself, it should be fun and non judgemental and be just right for you. So go explore! 
What do you think is sexy … in a man? …in a woman? (mentally and physically)
Ash
Mentally confidence without being cocky.
Physically
Male – Feminine looking
Female – Style – I have a type.
Bob
Both sexes have to have one trait mentally, Open Mindedness or the ability to not take themselves so seriously, If you look at all the people I'm attracted to like for instance in the Top 100 They all share that.
Physically
Male – For the most part Eyes
Female – A Smile, it is literally the sexiest thing.
What do you consider kinky/vanilla?

Ash
Kinky is anything my straight lace friends eyebrow raise to.
Bob
Kinky can be anything ranging from, is that really kinky? (Like tying someone up) to Oh my god why would you do that (Like Necrophilia) I guess Kinky is something that perhaps you wouldn't talk about to a stranger, as a conversation starter.
What is your fetish?
Ash
Style in all its forms.
Bob
Plaid!
I'm not sure I have a set fetish as I have said before I'm open minded – Within reason.
Do you want kids?
Ash
I would say yes but I'm not sure it will ever happen.
Bob
I want a thousand animals does that count?
I'm not sure as of yet, some time in the future I would love to have children but I'm certainly not ready yet.
Do you want to get married?
Ash
I can always see the appeal. I love the party and the wedding production so yes! 
Bob
Yes and No. I am not sure I believe in marriage, I don't think any one person is made to stay with another forever, humans are just not made like that. Also Marriage can be restrictive unless you have an open marriage or another kind of arrangement. However I do like the idea of having someone to share everything with and since Gay marriage is legal in some places now, who knows I may walk down the aisle and take all of this back.
What do you wish you could do?
Ash
Get up and leave, sit on a beach and write a best selling novel.
Bob
Succeed with certain endeavours and Change my luck. Find a way to work with animals and make that into a career.
What's your vice?
Ash
Tea or Chocolate or both.
Bob
Caffeine I guess but I don't consider it a vice more like an aid.
How would you like to die?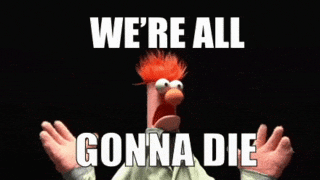 Ash
Without knowing and without pain.
Bob
Peacefully in my sleep or quickly doing something I love.
What do you want written on your tombstone?
Ash
Who pushed me?
Bob
Was that it?
What would you go back and change in history? In your own as well?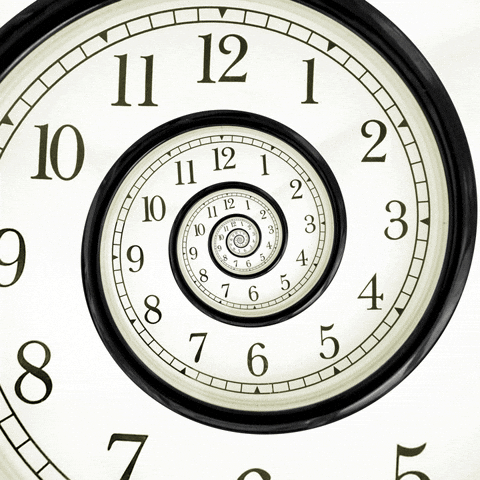 Ash
Mine – Asking a girl out in school when she was three years younger than me. I should have just gone for it no matter how much people were taking the piss out of me instead of letting it get to me and missing the opportunity.
History – Assassination of Franz Ferdinand that started the first world war, it would have changed all of 20'th century history, to do a kind of 'what if..'
Bob
Mine – 
History – When catholicism decided to spread their word and destroy other cultures. Pretty much when White people started to claim everything as their own. Apparently Philip the second when White people tried to claim The Americas as their own.
Where do you want to be in 10 years?
Ash
Anywhere that is not here preferably somewhere warm.
Bob
Not in the UK and maybe just maybe Happy.
What would be your perfect car and what colour?
Ash
In really dark purple, or this matte silver if I really have to!
1964 Ford GT40 in Gulf/Porsche colours
Bob
Jeep Wrangler 2006 Edition in Yellow or 
1967 Chevrolet Impala Sport in Matte Black 
If you could learn to do anything, what would it be?
Ash
Digital Art
Bob
Learn all languages. 
---
Well there you go I think that about covers it. If you have any more sensible questions then comment below. Stay tuned next week for our Valentine's Day special and don't forget to subscribe to our instagram and twitter for future updates and recommendations.