I am a part-time eBay seller (getting rid of bits and pieces) and over the past couple of years I have learnt a great many things. One thing I wish someone would have told me or I would have read about would of been how to post the items and what company to use. So I thought I would break it down for you.

I am currently selling from the UK so keep that in mind our postal options are limited (and not very good)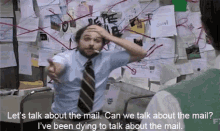 I will be comparing a small package, (25x15x10cm) weighing 1kg – I will show you the price difference and the quality of service. These are approximations so do have a look around before making your decision.
---
First off if you sell on eBay, the website will take a commission for the postage even if you don't use their service, this is a rip off! They charge you no matter what! So all in all they take 10% Final fee plus a you have to factor in this additional 10% in your postage charges. Therefore I thought screw that! So I started comparing companies.
DHL
I haven't dealt with DHL due to the cost, vastly more expensive than its competitors.
Within the UK is – £14 – Not including insurance
Outside the UK to the US – £37.95 – Not including insurance.
They do seem reliable but you get what you pay for I guess and most eBay customers don't understand this and will always want a cheaper option so you have to go with cheaper companies instead.
---
Hermes
This is the one I use the most, The second cheapest, I would say it is mostly reliable however in the past few months they have lost 3 parcels I sent, one domestic and 2 (to the same address) to Europe, just last week another package arrived at a destination after being missing for nearly a month and had been cut in half. Now Hermes claim this wasn't not them but the company they handed the parcel onto for the final leg of the journey, well I'm not convinced.
The claims process is very long and tedious, first off the customer service is pretty bad as you can only talk to someone in an online chat and responses there can be monotonous, they paste the same answer to any question and every action on their behalf parts 2-3 working days.
However ton the positive side the website is easy to work and the tracking is very efficient. Even when the package goes around the same depot for a week you can track the movement!
Within the UK – £4.05 – Including 20 Pounds Cover
Outside the UK to the US – £18.77 – Including 20 Pounds Cover
---
UPS I have never used UPS myself (Ash has though), as I have had things delivered to me via them as they have either arrived broken, damaged or with added charges or they got lost along the way.
Ash: I used UPS to deliver books to Cumbria last year and the delivery and costs were reasonable, the website is a nightmare though, it's still set for US deliveries and sometimes Postcodes are not accepted as they are not the same as Zip codes and navigating the site trying to get a quote can be difficult. Oh and don't pay for pick up if you can help it, it's a lot more money.
Within the UK is – £6.59 – Not including insurance
Outside the UK to the US – £22.49 – Not including insurance
---
Post Office
I never thought I would say this, however the Post Office seems to be the most efficient and though there are some issues (mostly dealing with some of the staff in local post offices) Looking at you Essex Road!
So far I haven't had much of an issue with the actual service (Just don't go to Essex Road), the packages arrive on time and in the state I post them, there are issues with sizing though and if you are using them a lot you'll soon realise the difference between a large letter and a small parcel is suspect, be ready for a fight, especially if the staff member is an evil cow.
Within the UK is – £2.90 – Including 20 Pounds Cover
Outside the UK to the US – £13.60 – Including £20 Cover
---
Parcel Force
Parcel Force is not the same as The Post Office, it is its own company and as such runs a whole lot different to their older sibling. This is another company I have had things lost by, damaged with or destroyed by. I have vowed to never use them ever again. I sent an expensive sewing machine all packaged carefully in a big box with full insurance, it arrived in a bag, because it got broken in transit, seemingly someone drove over it in a fork lift truck, what was left of the box had tyre tracks on it. The insurance department then dragged their heels and wouldn't pay out the money for over a month and no department in their entire company communicate with each other, so no resolution could be made because no one talk to the other sections. Eventually I got my money back, but only after a lot of phone calls and a lot of arguments, so I say to you, don't be a fool, avoid Parcelforce entirely.
Just for the record, they are super expensive so I wouldn't bother!
Within the UK is – £10.10 – Not including insurance
Outside the UK to the US – £57.55 – Not including insurance
---
Parcelly
Parcelly is a membership postal service App, you download and book in your package, then take it to one of hundreds of shops in your area
It's mostly for returning Catalogue and online orders. You need the app and so I couldn't do a price match however It does look good. It only seems to be a collect service that is you have to go and collect the package from a local shop, rather than it being sent to your door, so I am not sure what you can send.
All packages cost include £50 coverage up to 25kg.
---
Fedex
You cannot send within the UK with FedEx, however you can deliver packages outside, therefore I haven't used them.
But also I probably wouldn't use them simply because well, 'Oh my god' the prices!
UK to the US – £67.00 – Not including insurance
---
DPD
I haven't used DPD myself partially because I have done some online shopping and it has been set to be delivered by DPD but it never got here.
Therefore I would never trust them with my shipping. But their prices seem reasonable if you want to take the chance.
Within the UK is – £7.19 – Not including insurance
Outside the UK to the US – £20.70 – Not including insurance
---
In Post
I had never heard of Inpost up until this very moment, Ultimately it is a drop off (to a locker) service, but only within the UK and looking at their website those lockers are spaced far and wide, there are about 10 in all of London, so you'd end up travelling half the distance just to post it and then the recipient would have to do the same at their end to collect it.
Within the UK is – £3.74 – Not including insurance
---
DX
Apparently you can only use this service through sites like Parcel2go, So don't do it! (More on that in a bit)
Within the UK is – £8.40 – Including 20 insurance
---
Yodel
I have never heard anyone say anything positive about Yodel, Most of the time you hear stories about things going missing or arriving broken, the delivery vans are old and the drivers are rude. It is all true so please don't use this company if you want your items to arrive in time and intact.
Within the UK is – £7.40 – Not including insurance
Outside the UK to the AU as US is not an option – £30 + – Not including insurance
---
Collect +
I have only used this company to send returns. But after looking them up and comparing I may start using them. Again it's a collect from a local shop type deal and not delivered to your door, much like Parcelly, so not ideal for bigger packages, but a 1kg box, let's go!
Within the UK is – £3.99 – £50 Cover and Tracking
No International options.
---
Whistl
This a subscription based site so I haven't used it, It has good reviews though.
---
Instead of just looking around and doing the work myself, I made the tragic mistake of going to a comparison website, there are a few out there like ParcelHero but I tried Parcel2go.
I warn you DO NOT BUY ANYTHING FROM THIS WEBSITE
There is no customer service, only an online chat which is useless, they rip you off, take your money and then will not pay you back the postage or the insurance.
When you pay for a service they say that, as long as the parcel is delivered (at anytime) that could be now, or it could be in a year, then the they are fulfilling their obligations. Not only that they are rude! They remove complaints on things like Trustpilot (so they can pretend they have never dealt with you).
As for the online chat, they don't want to answer you, they cut you off, paste the same answers over and over or simply tell you "bring it bitch".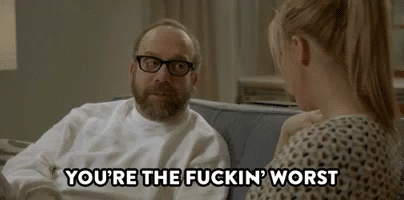 Honestly I know the prices look good but its not worth it! The fight takes too long, the service is not efficient and more often than not the packages go missing. They are also not governed by any official body, such as Citizens Advice, etc. So you have no help if you need to fight a battle with them. According to them they are right, you can do nothing to stop them and if you try then they will make your life miserable! If you don't believe me just look up the reviews (if you can find the ones they haven't deleted!)
I'm not going to give their prices!
---
So did that help? Did I miss anything out? Do you use any of these companies? Do you know of any more to use?
If you liked this post let us know, leave a comment and subscribe and check back next week for more