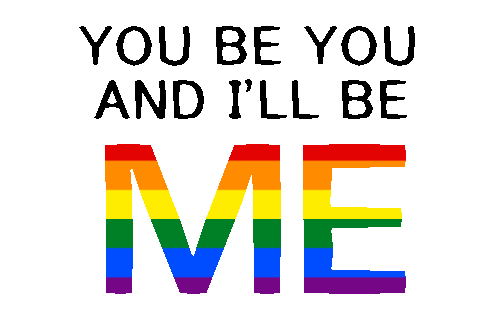 This month celebrates Pride!
Be it LGBTQIA, BDSM, Sexual Orientation, Gender or Kink every single person is included!
To me Pride has always been a way of owning who you are and what you love. I guess in some respects I have always been lucky, I have always unapologetically owned my sexuality, my kinks, my likes and dislikes and yes I have been judged. I have been bullied and I have sometimes felt like the odd one out, I have even hid in a closet (figuratively and literally) but I never felt like sexuality was a bad thing and I have never apologised.
Of course there are some people that really struggle, or aren't in a place where they are safe enough to come out. To those people I am truly sorry, no one should feel like they can't be themselves, you are not wrong or broken in anyway, just know that one day things might work out but till then don't punish yourself. Just stay safe and come out to someone supportive when you are ready, don't let anyone force you. It's also ok to not know who or what you are, some people work it out earlier in life others work it out much later both are completely normal.
The LGBTQIA community have taken huge strides in progress but there is still so much to do, so much to change and so many people to educate. I don't mean that in a hurtful way but it's 2019 people! Acceptance and 'love is love' should just be the norm. As of 2019 this is the state of pride as shown by google.
There is still changes that need to be made! But you should always celebrate the victories no matter how small.
That's why Pride month is important, as said above isn't just for the LGBTQIA it's for everyone! That's the whole point everybody is accepted. I mean unless your a rapist, pedophile or something like that in which case nobody likes you and please go take a good hard look in the mirror and get off our blog!
I digress. It's about letting that freak flag fly and just being you.
To celebrate this month why not take the Kinsey scale quiz? To work out where you fall on the scale – because in this day and age there is no way you are 100% Straight no matter how hard you tell yourself this.
Find your flag and embrace it, get confused by the literal millions of variations. I have only shown you some but look them up.
Most importantly explore, work out what is right for you and don't judge others for doing the same. After all…….
---
---
Well there you go, come back for another post next week, or subscribe to the email list to be posted the latest post. Also check out Social Media for random stuff and updates of new posts