Do you want 2020 to be the year you did something new? To be the year you learnt a new skill? Whether it's Dancing or Calligraphy, maybe you'd want to try Fashion Design or making your own Wallpaper. Who knows apart from you? Well there is one place to start the journey and that is Skillshare.
Skillshare is an online courses website for anything creative, so whether you are a budding Karl Lagerfeld or the next William Morris, or simply bored and want to learn to paint with watercolours, this website has it all for you.
Now this sounds like one of those adverts you get at the start of a YouTube video, but this isn't sponsored (I wish it was) It's simply me (Ash) telling you something I learnt.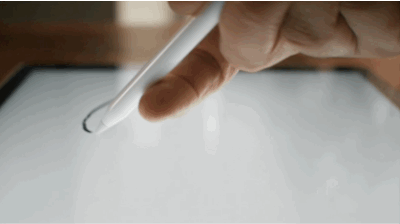 About a year ago I bought a digital Tablet, one of those drawing devices that lets you draw on a black surface and the image appears on the screen in Photoshop or Sketchbook and I wanted to improve my digital Art, so I'd heard from those Art YouTubers about Skillshare and how amazing the website is and how easy it is to follow along and learn new skills. So I joined, started a few courses on Illustration and Digital Art and…
I SUCKED!
I was terrible and I didn't improve either, so no this isn't one of those ads telling the great things about Skillshare. I felt dejected I wasn't going to be the next J Scott Campbell and draw amazing art after a month of courses and I wasn't willing to try other classes, I just wanted to do Digital Art and that was all and it didn't work.
I cancelled my subscription and went back to trying on my own, as you may have read previously in my Apple Pencil Review it was that the disassociation of Hand to Eye drawing was too hard to deal with.
But then last year I got that aforementioned Pencil and the Digital Art was a little better, it made more sense it didn't look like Joan Miro's Naivest Art, but it still needed work.
So I tried a few YouTube Videos, followed along to some Instagram Tutorials, but overall these were lacking a course structure and they were vague and hard to pin down exactly it was I needed, this is one big problem with ArtTubers, they just wiz through their process assuming you either already know how to do something or don't care and just want to see the end result.
So I looked to Udemy and a course on Cartooning which I liked, but Udemy can be expensive and so I found myself back on the Skillshare homepage, looking through the courses. The Udemy course had made me feel like I could learn something new, so I found I was interested in trying new things, not just in Illustration but also in 'How to Talk and Present to Camera', How to Market Yourself, How to create your own Custom Brushes in Procreate and so much more. So much more that suddenly, with an ability I didn't have before and maybe more willingness to learn, I signed up again and started to follow along.
Since November last year I have participated in classes on 'Developing my own Art Style'. The 'Talk to Camera' and "Draw Yourself in Procreate' (As a Cartoon Character and realistically). How to Animate in Procreate (Which has changed since the launch of Procreate 5). 'Start a Successful Instagram Account'. Amongst others and I have some of those other courses saved, like making your own Brushes for Procreate and "Going Viral in Social Media'. I guess I should do more 'How to Market a Blog', kinds of stuff and I've even been asked to Sign up to Teach on there!
I probably won't be signing onto the Latin Dance Classes though, but I could, I mean it's a class in my own living room and it's not like I don't like to dance a little bit, (Hmm maybe I should!)
So if I can change my mind and learn a new skill or two then why can't you?
So go on – I dare you! – Try it today, take a look at Skillshare and see what creative outlet you could open this year and you know what here's even more incentive to try it…
Follow this link and you'll get two month FREE Premium Courses.
There are some classes that are free, Some start off free but to get through it you need to be subscribed, but most are paid for and at £/$13 a month that's a quarter of the cost of the Udemy courses. So it's not free, but try the two months that are free and do as much as you can and if at the end of that you want to continue you can, if not don't forget to cancel the subscription and also you can cancel month by month, so no need to commit to a whole year (although that works out a lot cheaper too) and get 2020 off to a creative start.
---
So what you gonna learn? Try it and let us know what you think. Follow our Social Media including Pinterest where we posted this weeks best outfits at the Golden Globes.
We will see you next week for a new post – if you can drag yourself away from your new project that is.
Please subscribe and then we can keep writing posts and reviewing things for you to read.
So until next time Byyyyyyye!