Unless you have been living under a rock for the past couple of years, you will have heard of BTS (방탄소년단) -Bangtan Sonyeondan. The first ever K-Pop group to ever win a Billboard Music award and to top the US charts and break a number of other records – most viewed video on Youtube, biggest world wide fan base known as ARMY. The list can go on and on and we know they are talented! I mean even if you don't listen to their music just look at some of the choreography! But we didn't know what was going on Behind The Scenes (see what I did there) well now we do…..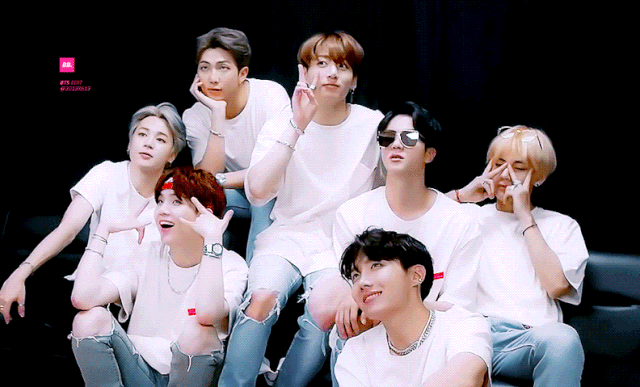 Last year during the Love Yourself/Love Yourself Speak Yourself 2018/2019 Tour, Spanning over the 351 days, the band were followed around by film crew to film – Break the Silence – which was suppose to be a movie following the lives of the seven members on an epic world wide tour.
Due to the Coronavirus, Break the Silence was turned into a 7 part Docu-series to make up for the lack of the 2020 tour and new album promotions for Map of Soul 7. Break the Silence is available to watch exclusively on Weverse but you will have to become a member or buy each episode in order to watch it. Being that Weverse is an app dedicated to all things Big Hit, so if you a fan of any of their bands (BTS, TXT, I-Land, Seventeen and Gfriend) then you will more than likely have this app where else will you watch 'Run' . If not then follow this link.
The reason for the exclusivity is because, Break the Silence is mainly targeted towards ARMY as immediately it skips the intros and pre amble and delves straight into a more personal and in depth look at each of the members, during the highs and lows throughout the tour. So if you don't know who BTS are then maybe start with something else and work your way up…
This is where BTS truly step away from the boyband stereotype, unlike Westernized bands, BTS show a rawness, an openness that you just never see. The one on one interviews placed throughout the series really show how much they and are there own biggest critics and how hard they push themselves to be perfect. Punishing themselves if they get one move wrong, if they loose their voice, hurt themselves during a performance, taking oxygen between songs due to altitude and heat. At times it's heartbreaking watching them pick themselves to peaces and work so tirelessly. It's hard to imagine that any western band would ever do that much.
Spread throughout are blasts of their concerts, solo performances, the writing processes and lyric sessions. This is when you can see what each member really brings to the team and how much they help each other along the way. Also how much of a family these boys are to each other.
Namjoon (aka RM) spends a lot of time helping the other members, working on new material, sorting out new structures of concerts, writing speeches and looking at art pieces.
Jimin – Works very hard on finishing up his song – Promise, including getting RM's help with the lyrics and then finally recording it. Looking out for the other members and being generally nurturing. However sadly towards the end of the series he suffers from a throat issue and spends a lot of time punishing himself
Yoongi (Suga) tends to spend most of the series in his studio, putting the music together, taking us through the writing and composing process.
Taehyung (V) tends to spend most of the episodes showing other members of the group this song 'scenery' that he had been working on – sadly it has never been released. Though you can see his desire to do more in terms of the composing process. Instead he show cases some of his other talents though, namely photography.
Jungkook (JK) Talks a lot about how he needs to be perfect and get better and how he is constantly pushing himself in all areas. Being that fans have nicknamed him "The Golden Maknae" He feels he needs to live up to it and constantly be the best.
Jin – Spends a lot of time playing games and seeking out theme parks and places to go and explore without being noticed. It seems that he is the more down to earth member who seems to just want time alone when not in the spotlight.
Hoseok – (J-Hope) – Who is normally the smiley happy person, actually shows how trepidatious and nervous he seems to be out in public and speaks of how hard it is being an idol. Also he focuses a lot on the choreography of each dance and each performance and finds ways to push other members.
Over all there are a lot of introspection and reflections on the past and hopes for the future, implying that BTS have so much more to go.
Not only do you see the band but you see a lot of the back stage, including The Big Hit staff (for the first time – usually they are blurred out), the way they support and protect BTS and the dancers – most notably by holding up a falling portion of the stage during one concert, for the ENTIRE end of the concert.
After seeing all the work, the people involved, the hardship and the strain it puts on all of them it's amazing they haven't cracked up or even ended up in hospital – So Thank you doesn't seem good enough and so we have decided to add our voices to the Army of fans and to say we are impressed and please continue.
---
Have you watched Break the Silence? What was your opinion? Are there any Army reading this? If so do you have a bias? Leave a comment and let us know.